Top Ten Concerts of 2010
The main difference in the 2010 concert going season from the 2009 season was that there was not a Bruce Springsteen and E Street Band concert to dominate. No fret, New Jersey's other favorite son is represented. It was diverse year in shows ranging from seeing some classic rock greats, new Celtic bands, and a blues icon. The list is not in any order since it would be difficult to pinpoint which great musicians should be ranked where on the list.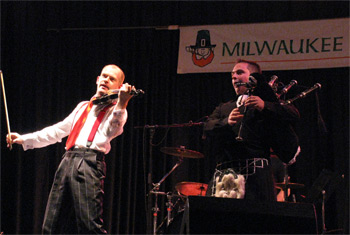 10. Kintra at Milwaukee Irish Fest:
Northern Ireland based Kintra's first appearance at Milwaukee Irish Fest was an act not to be missed at the annual celebration of all things Irish. The performance was more of a variety show that featured vocals, pipes, dancing and stunning fiddle playing. I am glad to say that it looks like Kintra is headed back to Milwaukee for the 2011 festival.
9. Gretchen Wilson at Chicago Country Music Festival:
My first country music concert in years was kicked off by one rollicking young lady from Southern Illinois who likes to have a party on stage. The Chicago crowd was rocking from first note to the last guitar lick of the evening.
8. The Moody Blues at Milwaukee Summerfest:
One of my favorite British bands that should be in the Rock and Roll Hall of Fame. They played an effortless show covering all their hits from their vast musical library.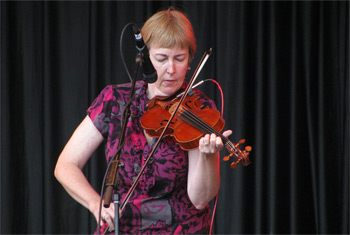 7. Liz Carroll, John Doyle and friends at Milwaukee Irish Fest:
Liz Carroll is one of the greatest fiddle players today and John Doyle is unequalled on an acoustic guitar. Throw in a couple talented friends and you have a craic at the world's biggest Irish kitchen party.
6. The Elders at the Irish American Heritage Center:
This is the band I saw the most this year for good reason - they simply rock. This show at the IAHC was typical of the Elders - great musicianship, vocals and songs. I will definitely see the Elders anytime they play in the Chicago area.
5. The Leahy Christmas Show:
The kids stole the show. My favorite Celtic band brought out their children to play and dance and they were fantastic. This was just another great evening with Leahy.
4. Bon Jovi at Soldier Field:
What an incredible use of video screens that made the cavernous Soldier Field seem intimate. Throw in two and a half hours of great American rock and roll and you can not go wrong.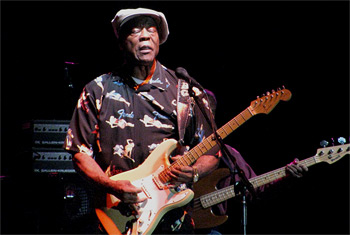 3. Buddy Guy at the Naperville Last Fling:
Simply put - a living legend proving why he is a living legend.
2. Santana at First Midwest Bank Amphitheatre:
Going to a concert at a large open air amphitheatre can go real bad real quick. I am glad to report that this did not happen to Santana as he owned every inch of the venue. There is only one Carlos Santana.
1. Eileen Ivers at the Chicago Irish Fest:
I had the opportunity to discuss with Eileen Ivers what music she listens to and she replied "everything". You can hear her answer in the music she plays, from traditional Irish reels to music influenced by African and Latin beats to Cape Bretton inspired aires. Eileen also has an ace up her sleeve in one of the strongest touring bands in music today - Immigrant Soul. This celebration of music capped off the Sunday evening of the annual Chicago Irish Fest with an exclamation point!
A special thanks to Jim Fidler for his photographic contributions again this year. Another great concert going year. Here we come 2011!